June 12th, 2009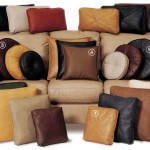 If you're like me, you see a bed full of pillows and wonder what the purpose of all of them could possibly be.  After all, if one were to use the bed, all of the pillows would have to be removed and the put back on after the cat nap.  It is very easy to think that the extra pillows have no purpose.  But, I have found that there is a very subtle error in this way of thinking.
Many things are not designed with practicality in mind.  Yes, the widget has to accomplish the job it was made for, but it also has to look good doing it.  Here again you may argue that as long as it gets the job done, it doesn't matter; again I have to say that there is an error in that logic.
The common error between the throw pillows and the widget examples is that it ignores that instant judgment that people make upon viewing the object.  The reality is that many, if not all, people judge a book by its cover.  Knowing that, it is easy to see how this ties into business.
The experience that people have with your product matters, the story it tells matters.  What is often overlooked is that this extends beyond the product to the company itself.  This includes everything form retail locations to corporate headquarters.  Money has to be spent to preserve the experience and the brand image.
I have a great example.  Out at Lands' End headquarters in Wisconsin we have both offices and a distribution center.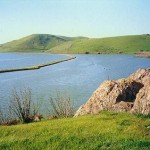 Out in the back there is an area where semi trailers are parked that are not being used.  I have not idea how much space, but it can hold a few.  What I noticed on a run the other day is that there is a big grass mound/hill between the offices and this parking area.  It has been there for a long time, but how much did it cost to build it?  I have no idea, but it also makes me wonder, how many people decided to work for Lands' End, or how many vendors gave a better deal, or how much business has been done because of a great experience on the campus.  An experience that was great, in part, because they saw a beautiful grassy hillside with trees instead of parked semi trailers.
That is why as much as I wonder why a business would pay for an office in downtown NYC or why people spend what they do on nice suits, or why a company does what might be considered 'fat cat' spending on things such as landscaping, art, architecture, and the like…as much as I wonder about all of that and as much as people love to criticize it I think at the end of the day it matters.
People will argue until they are blue in the face that they would like to just have something that gets the job done and that all that spending is wasteful.  Mostly this is because we want to believe that we are completely rational and don't make 'shallow' decisions.  But as much as we would like to believe this, it is simply not true.
What do you think about throw pillows?
This has been a Thought From The Cake Scraps.